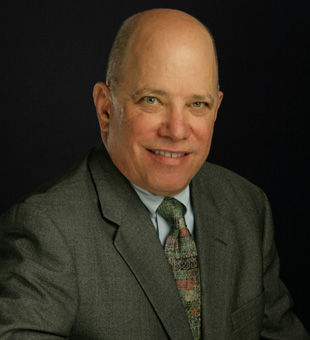 Andrew L. Benjamin
For more than 25 years, I have enjoyed representing people in their Estates, Divorces, and Personal Injury cases. Many begin the process hurting, but for most of our clients, the law provides a remedy that gives them the strength and means to go forward in life. Empowered clients make informed decisions, and that is our goal in every case. View Bio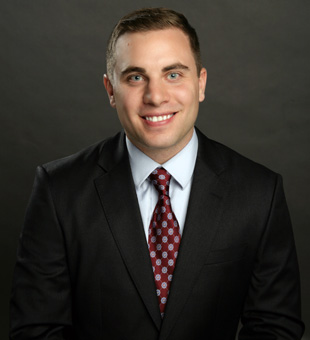 Nathan S. Benjamin
People come to lawyers when they are most stressed as they confront some of the biggest problems of their lives. I am proud and pleased to shoulder some of the burden that clients bear when they enter our office. View Bio
Kathy Hinds Kathy Hinds has worked with Benjamin Law Group and its predecessors since 1995 as a paralegal. She assists in managing and processing our caseload efficiently and in accordance with court rules and procedures. Specializing in probate, guardianship, and personal injury, Kathy is extremely conscientious, hardworking, and a valuable asset to our group.
---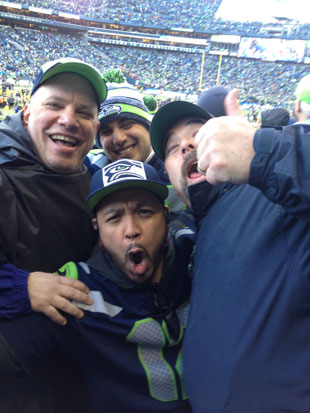 Andrew, Nathan and friends from Section 139 celebrating Hawks victory over Green Bay in 2015 NFC Championship.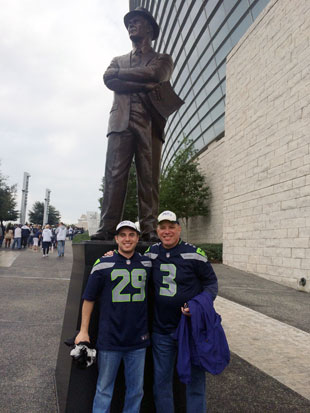 Andrew and Nathan in Dallas right before a big Seahawks win over the Cowboys!