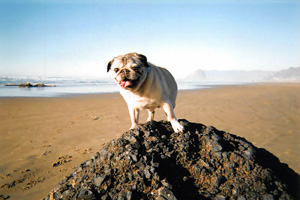 The parties to one of my earliest family law cases agreed on almost every aspect of their divorce, except what to do about their pet Macaw, Beto. To the husband, Beto needed a parenting plan so that he could stay in contact with both of his "parents." To the wife, my client, Beto was a valuable community asset, worth $850 in 1980s dollars.
For a very long time, we have given special treatment to animals by including pet trusts in Estate Planning. This can include designating who to care for the beloved animal and how to fund ongoing care.
Despite my career's early experience with negotiating the dispute over Beto, domestic relations law has been slow to recognize the value of animal family members.
According to a groundbreaking change in the Alaska divorce statute, courts there can now consider the "well-being of the animal" and even empower Judges to award joint custody. An interesting article in The Washington Post tells about the new law and how courts may end up considering housing the animal wherever the minor children are resident or assigning the pet to live with whomever was the primary caretaker or original purchaser. https://www.washingtonpost.com/news/animalia/wp/2017/01/24/in-a-first-alaska-divorce-courts-will-now-treat-pets-more-like-children/?utm_term=.69daa8d85550
No matter where you come down on this development, Benjamin Law Group is happy to help you achieve what is important to you.