We provide legal counseling and legal representation in all aspects of estate and probate law, including the following: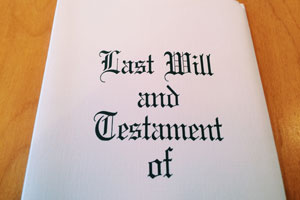 Wills and Trusts
Community Property Agreements
Durable Powers of Attorney
Living Wills
Probates
Guardianships
Fiduciary Litigation
We listen to our clients' needs and wishes. We evaluate issues relating to estate and gift planning, selection of fiduciaries, transfers of family businesses, life insurance, retirement planning, trusts, charitable giving, health care, and education funding. In addition, we provide compassionate personal support and counsel in the settlement and administration of estates.
"After my brother died without a Will, Andrew successfully defended the Estate from a woman's claim that alleged she was in a marriage-like relationship that entitled her to a surviving spouse's share.  Thousands of additional dollars went to each heir as a result of Mr. Benjamin's work."  – Joe R.