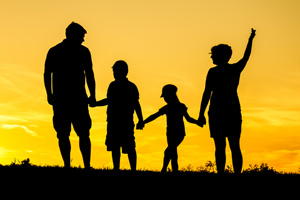 Disclaimer: It is important for you to realize that each case is different. You must not allow prior results to create any expectation about the results you might receive in your potential case. Some cases result in no recovery whatsoever. Nevertheless, the following list of some recent results in cases we have handled at the trial court level (as opposed to appellate decisions) may give you a better understanding of the types of cases we handle and the kind of services we provide.
Click on the titles to read each success story

Parenting Plan Modification
In re K.B.
King County Superior Court No. 05-3-06983-3 KNT
Hon. Carol Schapira: February 8, 2013
In this Parenting Plan modification case, we first assisted the mother by successfully defending against a motion for contempt for failure to notify the father of her and the child's relocation and by defeating the father's motion to vacate the existing parenting plan on his claim of fraud. More importantly, we later prevailed at trial against the father's petition for unsupervised (and overnight) visits, to not have any basis for restriction shown in the parenting plan and be free of any treatment requirement. The father's domestic violence was demonstrated to the court, domestic violence treatment was ordered, visitation transfers and every visit remained almost totally supervised and no overnights were granted. The father was also ordered to cover one half of the cost of the parenting evaluator and $10,000 of the mother's attorney fees.
Defense of Committed Intimate Relationship (CIR) Claim
In re the Estate of James Walter Roberson
Pierce County No. 12-4-00421-1
Defense of Committed Intimate Relationship (CIR) Claim
Successfully Concluded: August 31, 2012
Decedent's live-in companion asserted claim, based upon a CIR, to the entire estate of this intestate administration (no will in place). Benjamin Law Group assisted the Administrator in vigorously defending against such claim. After receiving all-encompassing discovery that made clear that the claimant did not fit into the factors identified in Washington state case law, the companion dismissed her claim.
Post-Secondary Support
In re the Marriage of Beaupain
Pierce County No. 02-3-03650-2
Post-Secondary Support Matter
Heard on February 3 and May 26, 2011
Decided May 26, 2011, Commissioner Mary E. Dicke
Benjamin Law Group represented the Father in resisting the Mother/ex-wife's demand that he pay 100% of their son's college costs plus her attorney's fees. The court considered the child's poor academic history in high school and in his Community College "Running Start" program and ordered that both mother and father each bear up to a maximum of one third of their son's tuition, fees and books only, and on condition that the son takes a full time load and maintains no less than a 2.5 GPA. The court denied the ex-wife's request for attorney fees.
Fair Share of Parenting; Equitable Community Property
In re the Marriage of Davis and Ash
Pierce County Superior Court No. 10 3 00609 4
Decided April 22, 2011, Judge Elizabeth P. Martin
Benjamin Law Group represented a father in a divorce to obtain a fair share of the parenting responsibilities, as well as an equitable portion of the community property. The mother sought to limit the father's time with their children to one week per year under supervision, but the court provided the father with 40% of the overnights without any supervision or statutory restriction. Similarly, the mother's request for spousal maintenance (alimony) was denied in its entirety.
Post Secondary Support / Child Support Modification
In re Monica and Pearson
King County Superior Court No.: 04-3-02014-3 SEA
Trial Date: September 3, 2010
Date of Decision: September 15, 2010
We successfully represented father in post secondary support / child support modification trial in which we were able to get the court to: 1) impute income to the nonworking mother over her contention that her fibromyalgia rendered her disabled; 2) set the father's post secondary support to a level less than the amount he offered in settlement; and 3) reduce the father's obligation for the support of the remaining minor child by granting our request that support be calculated on the basis of a "two child" family, over the mother's objection.
Parenting Plan and Child Support
In re EBA
King County Superior Court No.: 06-3-05140-1 SEA
Trial Date: June 28-29 and July 6, 2010
Date of Decision: July 27, 2010
In this parenting plan and child support matter, we represented the mother in confirming her primary parental role with respect to the parties' daughter. Father sought equal parenting time, which was rejected by the court in favor of every other extended weekend close in scope to that proposed by the mother. Father's demand for the right to travel to his native Nigeria with the parties' five-year-old daughter was disallowed for at least the next five years, on the ground that Nigeria is not a signatory to the Hague Convention on International Child Abduction, 42 U.S.C. § 11601. Mother also successfully got the court to recalculate child support by imputing the father's income to historical levels, over his objection that he had no income at the time of trial from his startup company.
Marital Dissolution
In re the Marriage of Welke and Brown
King County Superior Court Cause No. 06-3-08037-1 SEA
Trial: September 25-26, 2007
Decision: November 13, 2007
We represented the wife in the dissolution of a 32 year marriage, where the parties had been physically separated for seventeen years. During the marriage, the parties acquired a home for which the mortgage had been paid off in 2006 as a result of the wife's payments. We successfully argued that the wife was entitled to a far greater share of the home, over the husband's argument that he deserved one-half of the community asset. The court ordered a 70/30 split of the community asset in the wife's favor, to give her full credit for payment made during the separation.
Hague Convention on International Child Abduction
Broman v. Broman
King County Superior Court Cause No. 06-2-19799-2 SEA
Decision: July 6, 2006
We represented a Swedish father in an expedited proceeding for return of the couple's minor son and daughter from Washington State to Sweden under the Hague Convention on International Child Abduction, 42 U.S.C. § 11601. Despite some conflicting evidence that the children were primarily American citizens, we succeeded in persuading the Court that the children's country of habitual residence was Sweden, making an order requiring their return to Sweden appropriate.
Marital Dissolution of a Long-Term Marriage
Hawker v. Hawker
Snohomish County Superior Court Cause No. 05-3-02051-4
Tried: October 9, 2006
Decision: December 1, 2006
We represented the husband in a dissolution of a long-term marriage, in which the legally disabled wife sought maintenance of $1,400 a month for ten years and $1,000 a month for four years thereafter ($216,000). The court ordered maintenance of $1,200 a month for 60 months ($72,000), just slightly over the client's offer of $1,000 per month for sixty months.