We provide legal counseling and legal representation in all aspects of family law including the following: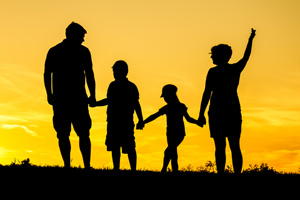 Dissolution (Divorce) Proceedings
We provide representation in litigated divorce proceedings, both amicable and contested, with a focus on our client's long term well-being.
Modifications of Child Support, Parenting Plans and Spousal Maintenance
Where the client can meet the legal standards required for modifying previously entered court orders, we offer representation to modify court orders to reflect changed circumstances.
Pre-nuptial Agreements
Experience drafting agreements that help preserve separate property.
Mediation and Arbitration Services
Andrew L. Benjamin is a certified professional mediator. He has mediated as a King County Superior Court Volunteer Settlement Conference Special Master and has served as an Arbitrator of child support and post-secondary educational support under the Snohomish County Mandatory Arbitration Program. Through years of experience, he has gained insight into the resolution of family law disputes through mediation and arbitration.
Return of Custody under Federal and International Law
We are skilled in getting children's residency restored to their homes when the other parent or someone else removes them to another state or country.  Doing so requires familiarity with the Uniform Child Custody Jurisdiction and Enforcement Act (UCCJEA) for U. S. disputes and the Hague Convention Treaty for international cases.  We have restored rights of access and return of a child for parents as far away as the United Kingdom and Sweden.

"I would like to share that I enthusiastically endorse the Benjamin Law Group. Given that several family members had cases resolved favorably, I met with Andrew and Nathan to advise me during divorce proceedings. Both of these men exhibited the highest order of character and integrity throughout a difficult process. I highly recommend Benjamin Law Group because of the manner in which BLG was able to assist me despite my many and varied personal needs/issues. They made many modifications and accommodations throughout the process in order to help me understand exactly where we were in the process and what work I needed to get accomplished to help the proceedings. After a lengthy and grueling mediation, I received a very favorable settlement and was able to avoid going to Court. I am eternally grateful to the Benjamin Law Group; Andrew and Nathan respectively, for their fine work.."  – Kevin C.
"In a "50-50" community property state, Andrew was able to secure a division of property that allowed me to retain 92 percent of my assets.  Andrew is a creative problem-solver and has a valuable depth of experience. He listens well, asks the right questions to analyze options, and executes sound strategy."  – Kathleen H.