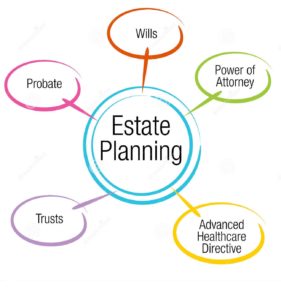 We are pleased that this week's blog article that follows comes from a guest author, Ann Guinn. –nb
My brother and I just cleaned out our Mother's house, listed it for sale, sold her car, and got her settled into assisted living.  It was awful!  We just kept saying "I don't want to do this to my family" and with some forethought and planning, we won't.   Here's what I learned that can help make this easier on all concerned when that day comes.
Discuss those difficult topics now while you still can. For instance, I didn't know that my Mom owns a cemetery plot in Arizona where she has lived for the past 28 years. I would have buried her in Washington near me. Now I know. Don't leave your family in the dark.
Bring your family into your financial affairs so they know what resources you have available when making decisions on your long-term care. My friend's sister just moved her Mom into a high-end assisted living facility in the belief that Mom had sufficient funds to cover the cost.  In going through Mom's papers, they discovered she was flat broke and had consulted an attorney about filing for bankruptcy.
Introduce your kids to your lawyer, financial advisor, insurance agent, and doctors because these are the professionals they're going to be relying on when you move into the next chapter of your life.  Also, make sure each of these folks, and your local hospital, have a copy of your current Power of Attorney.
Draw up a game plan so your kids know how you want them to dispose of your possessions.  Estate sale?   Charitable donations?  Consignment?  Specific gifts to friends and family?  Your estate plan may not cover this, so make known your wishes now.  If you fail to do this, then you must give your kids permission (in writing) to make the decisions they believe are right under the circumstances.
Get rid of stuff.   You probably don't need pay stubs from the 70's, or the computer router in the box marked "Doesn't work, replaced in Feb. 2001."  Nor do you need the boxes full of greeting cards you've received over the years, or the picture your precious little Susie drew 50 years ago in second grade.  Purge your files, clean out your cupboards and cabinets, and get rid of anything that you no longer use, like, or need.  If you don't, your kids will have to, and you won't like the things they will say about you when they do!   When you've finished your purge, do it again.
Have an attorney review your current estate plan and collateral documents to insure they still meet your needs and properly convey your wishes.  Life brings changes that can affect the Will and Power of Attorney you drew up a few years back.
Either pre-pay your funeral arrangements, or fund a separate joint savings account with one of your children so they can have immediate access to money to cover your funeral expenses.  Financial institutions cannot release money to the estate without a certified death certificate – and that can take several weeks to obtain.  In the meantime, the funeral home won't do anything without full payment up front.
I know this transition is unbearably difficult for you, but it is also taking a toll on your children.  It feels strange, invasive, and disrespectful to be going through your parents' personal things.  I cried every day because I felt like I was tossing Mom's entire life into a dumpster in the driveway.  Don't make it harder on your kids by laying on guilt.  They are doing the best they can to help you.  Start a dialogue with your family where you are all safe to talk about your feelings during this process.  They are there, they are real, and they are painful, but they can be made a little less so when shared with those who love you.
Most importantly, adopt the attitude of my Dad and Stepmother.  They've told my brothers and me repeatedly that when the time comes for them to go into a care facility, we need to just do it.  They've promised to accept our decision, and I'm going to be holding them to that promise.
As you look ahead, be thankful for the life you've had, and those with whom you've been blessed to share it.  You've looked after your family all of these years, and now you can again.  With some thoughtful pre-planning, you can make things easier for your family, and help insure that your affairs are handled according to your wishes.  What a loving gift to give your kids – and yourself.  Believe me, they will thank you for it every single day!
Guest blogger:  Ann M. Guinn, dutiful daughter.