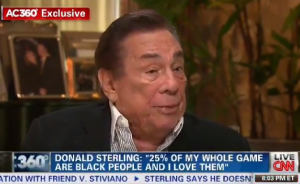 Sticking with the basketball theme of our last blog post, we now turn to the November 16, 2015 decision of the California appeals court that denied Donald Sterling's bid to undo his wife's actions as Trustee of his trust corporation in selling the Los Angeles Clippers to Mr. Ballmer. The court relied on the Trust language that turned over decision making to the wife if Mr. Sterling became incapacitated.
In many respects, this type of protection of assets is a goal whenever the Benjamin Law Group prepares a Durable Power of Attorney to designate who should make decisions upon medical documentation of temporary or permanent incapacity.
The appeals court partially based its holding on the basketball team's spiraling loss in value in the wake of Mr. Sterling's bizarre, racist comments and the extraordinary value received by the Sterling Trust from Mr. Ballmer's generous offer that represented $400 million more than the next best offer for the team.
In re Sterling, Court of Appeal, 2nd Appellate District, Div. 8, Case No. B258151