We provide legal counseling and legal representation in all aspects of tort and personal injury, including the following: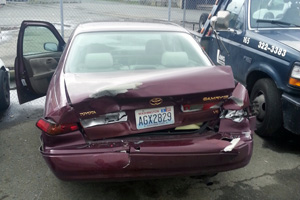 Vehicular Accidents
Death Claims
Insurance Disputes/Claims
Head Injuries
Dog Bites
Physical and Sexual Assault Claims
We represent clients in hearings, trials and appeals in both state and federal court. We also provide successful negotiation, mediation and arbitration of settlement to secure the appropriate result. In those cases where a trial becomes the only available option to protect our client's interests, we have over two decades of litigation experience.
"Mr. Benjamin handled my injury case. He kept me informed at every step of the process. His knowledge, patience, and strong principles of integrity, professionalism, and trustworthiness make him a great lawyer and a special human being." – Walid F.
"Thank you for being a steadfast model of professionalism, compassion, and fairness. I'm a better person for knowing you, Andrew" – S. M., November 8, 2016.